All of our meetings are held on the second Wednesday of the month at 7:30 PM at the Sanatoga Chapel, 2341 E. High St., Sanatoga, PA.  There are no meetings in the months of January, February and August.  We have a FREE Museum Open House on the last Sunday of the month from 1 to 4 PM several times throughout the year.  The dates will be posted on the Schedule of Events as they come up.   Please stop by and view all the interesting artifacts and memorabilia we have on display. 
*    *     *     *     *     *     *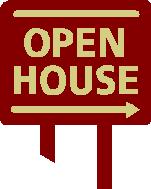 Open House
We are having a FREE Open House on Nov, 25 from 1Pm to 4 pm. After your Thanksgiving dinner and you are rested up come see us on Sunday. No turkey but a lot of history to see.
*    *     *     *     *     *     *
*    *     *     *     *     *     *
LPHS EVENTS
Sun

Mon

Tue

Wed

Thu

Fri

Sat

November

November

November

November

November

November

1

2

3

4

5

6

7

8

9

10

11

12

LPHS Meeting

7:30 PM-9:00 PM

2018-12-12

2222 E High St, Pottstown, PA 19464, USA

2222 E High St, Pottstown, PA 19464, USA

http://lowerpottsgrovehistoricalsociety.org/site/index.php/event/lphs-meeting-3-2/

Our Dec. 12  meeting will be  held at the Sanatoga Fire Co., 2222 E. High St., Sanatoga, PA, near Pleasantview Rd.   Please park in the back of the fire house and enter the lower meeting room through the door by the picnic table.

13

14

15

16

17

18

19

20

21

22

23

24

25

26

27

28

29

30

31

January

January

January

January

January