All of our meetings are held on the second Wednesday of the month at 7:30 PM at the Sanatoga Chapel, 2341 E. High St., Sanatoga, PA.  There are no meetings in the months of January, February and August.  We have a FREE Museum Open House on the last Sunday of the month from 1 to 4 PM several times throughout the year.  The dates will be posted on the Schedule of Events as they come up.   Please stop by and view all the interesting artifacts and memorabilia we have on display.  
*    *     *     *     *     *     *
*    *     *     *     *     *     *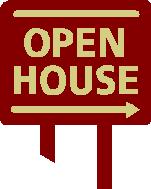 We are having a free Open House on June 24 from 1pm to 4pm. Visit us at 2341 E High Street in Sanatoga PA.  Come and see the pictures, slide shows and enjoy the fellowship of the society.
*    *     *     *     *     *     *
LPHS EVENTS
Sun

Mon

Tue

Wed

Thu

Fri

Sat

May

May

May

May

May

1

2

3

4

5

6

7

8

9

STRAWBERRY FESTIVAL

10:00 AM-2:00 PM

2018-06-09

2341 E High St, Pottstown, PA 19464, USA

2341 E High St, Pottstown, PA 19464, USA

http://lowerpottsgrovehistoricalsociety.org/site/index.php/event/strawberry-festival-2/

10

11

12

13

LPHS Meeting

7:30 PM-9:00 PM

2018-06-13

2341 E High St, Pottstown, PA 19464, USA

2341 E High St, Pottstown, PA 19464, USA

http://lowerpottsgrovehistoricalsociety.org/site/index.php/event/lphs-meeting-4/

No additional detail for this event.

14

15

16

17

18

19

20

21

22

23

24

FREE Open House

1:00 PM-4:00 PM

2018-06-24

2341 E High St, Pottstown, PA 19464, USA

2341 E High St, Pottstown, PA 19464, USA

http://lowerpottsgrovehistoricalsociety.org/site/index.php/event/free-open-house-2-2/

We will be holding a FREE Open House on Sunday, Jun 24, from 1:00 pm till 4:00 pm.  Please stop by for some light refreshments and take a look at some of our newer acquisitions.  We hope to see you there.

25

26

27

28

29

30