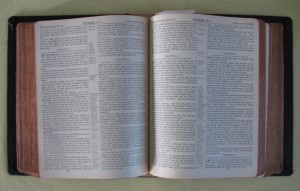 Welcome to the website for The Lower Pottsgrove Historical Society. In brief you should know the following about us. We meet the second Wednesday of each month at 7:30 PM at the Sanatoga Chapel, 2341 E. High St. in Sanatoga, PA. We do not meet in January, February and August. Our museum is open to the public for FREE on the last Sunday of the month from 1 PM to 3 PM several times throughout the year. The dates will be posted on the EVENTS page as they come up. Everyone is welcome. The Lower Pottsgrove Historical Society is included under section 501(c)3 of the Internal Revenue Tax Code. We are a non-profit organization and all contributions are fully deductible. Our building, which we own , the Sanatoga Union Sunday School is also listed on the National Register of Historic Places
WE are pleased to announce we are having a Strawberry Festival on June 10, 2023 from 11 AM til  3PM. Come visit.
We are pleased and proud to report that we have received a grant to be used to purchase a solid bronze plaque to be installed on the front of our building.   This plaque is to recognize the SanatogaUnion
Sunday School as a member of the National Register of Historic Places. The grant was donated by the William G. Pomeroy Foundation of Syracuse, NY which specializes in giving grants to smaller historical organizations that may not be able to purchase something like this on their own. We are very appreciative of their generosity in choosing us to receive this plaque.
We received our plaque in September and have recently had it installed by LPHS members Josh Alderfer and Lew Babel. They did a great job and the plaque looks wonderful near the front door.   Many thanks to Josh and Lew. Please stop by and take a look at our shiny new plaque, and learn why our Chapel is deserving of this recognition. We are open the 2nd Wednesday of almost every month for meetings at 7:30 pm. We also have a FREE Open House almost every last Sunday of the month from 1 till 4 pm. Check our Schedule of Events page  for dates.
Click here for more information about the Sanatoga Union Sunday School 
SUPPORT THE LOWER POTTSGROVE
HISTORICAL SOCIETY
REDNER'S MARKET TAPES
Do you shop at Redner's Market?  Do you have a Redner's gas card?  If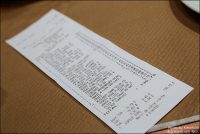 you do, could you save your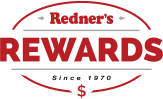 register tapes for us?  We will get 1% for every penny spent.  It does add up for us. If you don't have a card you can ask for one at the market. You will get .10 a gallon off of every $100.00 spent and we will get some help as well.  If you are able to help us out, you may give your register tapes (the complete tape) to any LPHS board member. Thank you very much for your support.
RELATED LINKS:

http://www.lowerpottsgrove.org
http://www.sanatogafireco.org
http://www.ringinghillfireco.org
http://sanatogapost.com
http://www.hsmcpa.org
https://www.thesunnybrook.com
 http://www.hsp.org